What is The Vent?
Amidst the increasing number of mental health issues, growth in prevalence of psychological disorders like depression, anxiety, adjustment issues, stress-related issues, relationship problems, unbelievable rates of suicides in India and a spike in all of this during the nationwide lockdown on the background of COVID 19 left us with abundance of virtual sympathy on social media, awareness posts about mental health, trending hash tags like #mentalhealthmatters, letting people know our availability for our friends and family if they need etc. However, very less has come into action and practice. We at the Vent are trying to do something rather than just saying that 'this or that should be done'.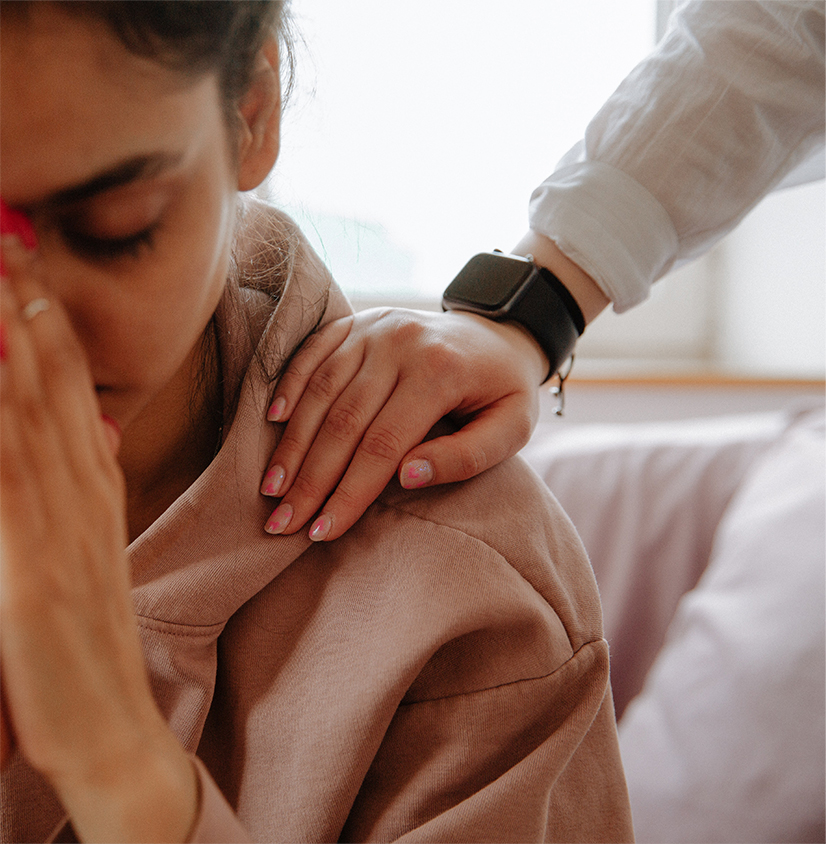 The vent is a comprehensive platform for seeking help for your mental health issues, minor to major, with an array of services. The significant service of the platform is our telephonic listening center where anyone can call up and vent out to our empathetic listeners.
At times, however, just venting out may not be enough, and so we also offer virtual counseling, psychiatric help, para-mental health services like yoga, nutrition consultancy, mindfulness training etc. so that people can get all kind of help for mental wellbeing under one roof.
Why The Vent:
We have been listening and taking actions about our physical health and have been investing in the same, be it going to the gym, jogging, exercising indoors, havinginsurance for physical ailments and many others. However, very less has been done for psychological health. For a lot of people, mental health issues are far more troublesome than anything else, while for some, they are the cause of their physical problems.
However, we rarely do anything for it, be it because of the stigma or because of lack of awareness about what to do.
A lot of us are privileged to have close friends; family members, therapists to whom we share our feelings, emotions, situations etc. and some of us despite not venting out are able to manage themselves pretty well. But there are still millions of people who do not have friends, family members while there are some who have them but are not approachable because of various reasons like judgmental attitudes, expectations, negativity, criticism, unwanted advice, conversational narcissism, etc. and so it may be easier for some people to just talk to a stranger about something that has been bothering them but is not being spoken up or just for speaking their mind even if the thoughts are not exactly choked up or bothersome.
Human beings have a natural core need of seeking attention to feel the sense of belongingness through various means, and for some it is by the means of being heard and listened to, uninterrupted, without judgments and advice.
Moreover, the feeling of being choked with unexpressed emotions, feelings, views, and opinions may lead a lot of serious mental health issues if not resolved on time Sometimes, all we need is someone to listen to us, without giving any advice, uninterrupted, and that's what our key feature is. We provide an ear to everyone and anyone who just need to speak their hearts out without having to fear of anything else.
The Vent also provides an affordable range of other services which may be required for someone with mental health issues that are beyond just venting out. We offer interventions for all sorts of issues like stress, depression, anxiety, relationship issues, trauma, adjustment problems, inability to focus, indecisiveness, emotional management, etc. and people can also take these services as a preventive measure so as to keep their wellbeing in check.
Mental Health Matters
Human body has two equally very important parts, Physical anatomy and Mind. The later however, is the least talked about and worked upon due to the stigma, lack of awareness and myths and disbeliefs about psychological health and issues. A person having a mental health problem is still perceived as weak, crazy, insane and unimportant.
Physical fitness has been of immense importance and is not only limited to exercise and nutrition for self, but has also fueled international level competitions be it for sports, wrestling or marathons. Have you ever wondered why Mind is not given such a 'cool' and 'Big' status in our lives? May be because the mind is an invisible entity or because of the lack of awareness or merely because if anything is gone wrong with it, you just 'loose sanity' as they say.
A report by the World Health Organization (WHO) revealed that 7.5 per cent of the Indian population suffers from some form of mental disorders. Mental illnesses constitute one-sixth of all health-related disorders and India accounted for nearly 15% of the global mental, neurological and substance abuse disorder burden. But India still has only 1 Psychiatrist for every 3, 25,000 Indians, 1 psychiatric hospital for every 3, 02, 32,558 Indians. More than 13% of Indians will experience "deteriorated" mental health at some point in their lives, according to the National Mental Health Survey 2015-16 (NMHS) – the latest, most extensive survey of the mental health of Indians. As the second-most populated country in the world, it stands to reason that India contributes a large percentage of the world's mentally ill.
Depression is the most common psychological illness found in India, followed by Bipolar disorder, Anxiety Disorder, Schizophrenia and Eating disorders. For people with these issues, each day is a battle to survival. About 800,000 people die by suicide worldwide every year,of these 135,000 (17%) are residents of India, a nation with 17.5% of world population. The numbers are increasing each day.
Given the statistics, it is time that we give our mental health the priority that it needs. Some mental health issues can be prevented if we take care of the same regularly. Early detection and early intervention is not only true for physical ailments but are also the same for mental health issues. Mental health iscognitive, behavioral, and emotional well-being. How we think, feel and behave matters. Absence of mental issues is termed as being mentally healthy. Psychological fitness helps us continue our day to day activities that involve concentration, reasoning, problem solving, consistency, creativity and a lot of other functionalities. Having a good psychological health can help us lead a contented and healthy life. The Vent focuses on Venting out, mental wellness, treatment for psychological illnesses as well as other Para-mental health services that one may need to attain a good psychological wellbeing.