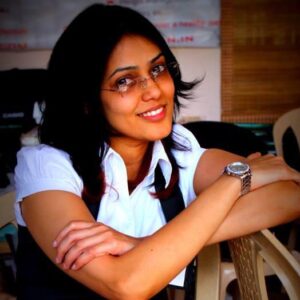 Ruha Karambelkar
Mrs. Ruha Karambelkar, is a Qualified Dietitian and Certified Diabetes Educator (CDE). She has an experience of 10 years, helped over 1000 clients to reach their medical and sports goals.
Currently having PAN (India) clientele she works with a customized software, designed specifically for Indians to make her nutrition and supplement strategies which are 100% scientific with research backing and in-depth details. She is also a Nutrigenomics Counsellor for 7 years, the latest in the revolutionary medical practice of integrating Genes with Nutritional Strategic insertion by conducting a genetic test, highly beneficial for psychological & physiological health and well-being. Specializations – ADHD, Chronic Depression, Eating disorders, Diabetes, Cardiovascular Diseases, Hypothyroidism, Cancer Nutrition Therapy (all stages), PCOD, Weight loss, gain and maintenance. She swears by the factual stating of Shrimad Bhagavad Geeta 'If your Diet is wrong, Medicine is of no use. If your Diet is correct, medicine is of no need'. She is eloquent in English, Hindi and Marathi.
Specialist: Date: at Service: Total: INR Leave your contacts!
Recurring info: